| | |
| --- | --- |
| Posted by Sugar Cyanide on December 1, 2012 at 12:00 AM | |
So many of you know I am just not a big fan of the December Holiday Season. I am definitely a big Grinch this time of the year. I love giving gifts to my friends JUST because I don't like giving gifts because I feel obligated. However if this time of year is your thing and you really get into the season and want to get your favorite Grinch something... Here is a list of my Needs/ Wants.  These are in No Particular Order.
Mortar and Pestle- I don't have one and never have. I would really like one to make Magical Chalk, Cascarilla, etc, etc  
    Home & Garden Sell 3 for about $12 + shipping
 This Granite one is about $25 + Shipping
Blender, Food processor, Hand Blender Etc. I broke my last one 7 years ago and have been making everything by hand. It sucks...
This Ninja system is between $35-45 
This Cuisinart in in the $25-35 Range
Like This Giant Hair Bone $16.50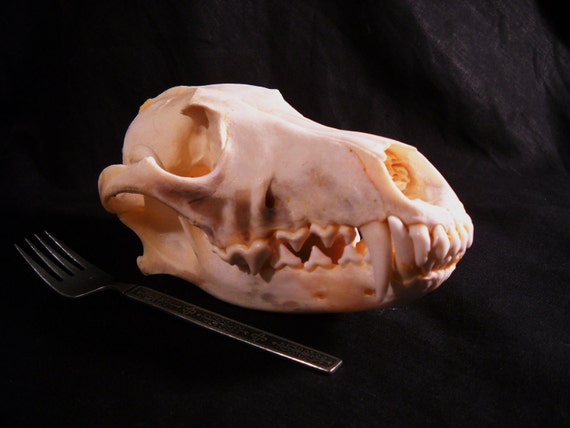 Or this jewelry Box   $17
Alice in Wonderland/ Cheshire Cat is always a safe bet.  
Disappearing cat Mug $10
For those who want to splurge $70 I would wear this to cons on the last day!
https://www.google.com/shopping/product/14082265653026982546?q=scented%20candles&hl=en&safe=off&psj=1&bav=on.2,or.r_gc.r_pw.r_cp.r_qf.&bpcl=39314241&biw=1024&bih=653&sa=X&ei=z5y5UJ38FoqyrQHB8oDgCQ&ved=0CMQBEPMCMAc
" target="_blank" rel="nofollow"> I like candles that scents that smell like yummy desert foods (I can't have)
Things I don't Need or Want
Things that don't have a purpose or a use. I have a small place and no room for knicknaks. 
Christmas Stuff, ornaments, decorations etc One year this was all I got, it was the worst year ever! 
Body products or Make UP I already have a TON although I do like it
Jewelry Same as above I have a ton.
Clothes I'm super picky and unless I am with you to try it on it probably won't fit right.